Animal Success Stories
Click a letter to find an animal or
view all
.
AJ
Here is a picture of aj taken last month. He is doing great and is my new best friend. As you can see, he doesn't know he's a dog.
Annie
It is still extremely difficult to get a picture of Annie, she runs and hides or just turns her head. She is so beautiful she's afraid the paparazzi will begin chasing her. She is still a bit shy but warms up quickly. Her best friends are Lucy, who she is with in the yard with (you will notice turned head), Cowboy, and Bogart are our small ones, Bogart and Annie are joined at the hip.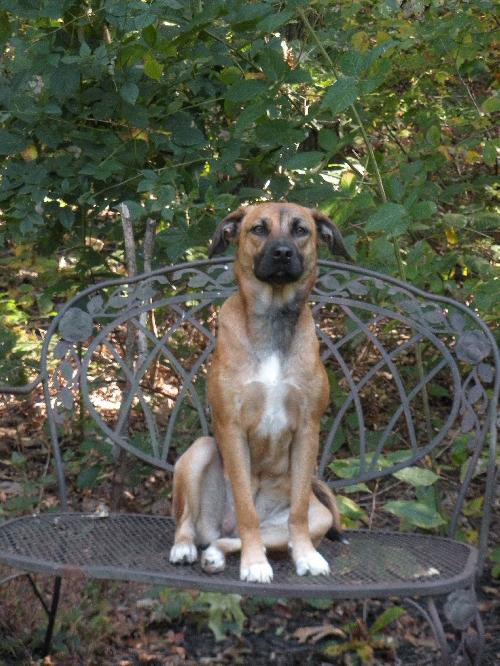 April
After many months of searching for another family pet, we choose April and we couldn't be more pleased. Our first visit with her showed us that she was sweet and lovable and we just could not resist her warm brown eyes. She is such a happy puppy and seems to really like it here with us. April loves to run in her big yard and chases her four-legged brother happily. As well as being very smart, April learned quickly and can perform many tricks. She also loves to play ball, ride in cars, and chew on her bone. Worthy Tails Rescue took great care of our little pup before she found her way into our home and hearts. We are grateful for all that they do and hope that they may continue to help families find the pet that they have been waiting for.
Click a letter to find an animal or
view all
.